We wrote letters to Santa. And we made Santa Handprints.
The 2nd graders had lots of questions for Santa in their Santa Letters….HERE is some cute writing paper from Activity Village to use for Letters to Santa. .
We have all been trying to be "pretty good this year"……
We painted palms pink, fingers white, and top of our hands with red paint to do a handprint Santa.
Santa is awesome……yes he is!
Then we added some glitter glue to our Santa Hand prints….
I've tried my best Santa Claus!
I've always wondered if the elves have big ears…..lol…..
We had some replies already to our letters! The school secretary raced into our classroom with the freezing cold envelope we'd sent to the North Pole!!! It was marked "return to sender". And guess who had written us back?
Each of the kids got a reply to their letters to Santa!! Santa's elves made time to write personal letters to each of the students. Super cool Santa!!
So I hope everybody gets what they wanted for Christmas!!
Lots of electronics on the gift list this Christmas!
Hope you get everything you wanted from Santa Claus too!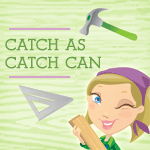 I'm linking to My repurposed Life.