Well it is the season for Santa letter writing! And it is one writing project I never have to motivate anybody to do a good job on. The kids all want to tell Santa they have been good and nobody seems to worry about that old "naughty list" he keeps.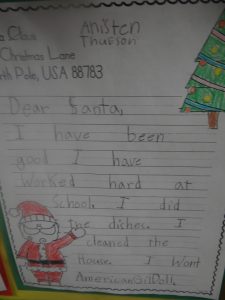 All these kiddos in my class did such great handwriting to Santa. And they have done all those pesky chores at home too! They deserve some Santa loot don't they?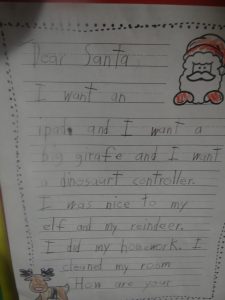 Santa Letter Writing was so funny. This student "did his homework and cleaned his room!" So Santa, PLEASE send those toys!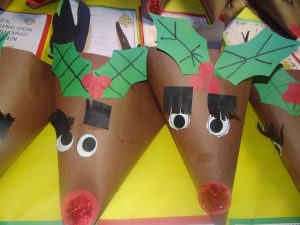 Reindeer Art. We added red glitter to the Rudolf noses.
And He "sets the table…sometimes…" haha. So sweet.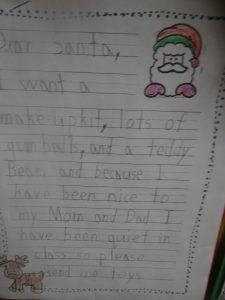 Being "quiet in class" should get her lots of Santa points I'd say! lol.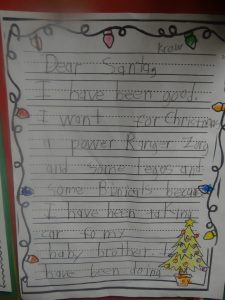 I love that he's been taking care of his baby brother for mom. What a good boy!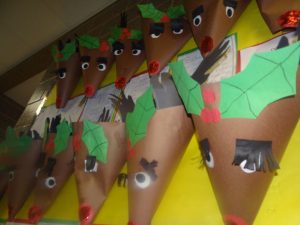 Reindeer Art projects. Gotta love those eylashes.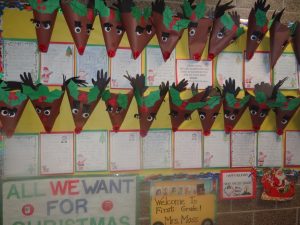 Santa Letter Writing and cute little Reindeer with curly eyelashes.
I found darling letter writing paper for this project HERE at TPT. It is FREE. There is a cute bunch of Elf writing paper too that had nice big first grade lined paper HERE from Moffett Girls. I really like their stuff.
Anyhoo, I hope every one of these darling kiddos gets what they want for Christmas! They are sure a cute bunch!