Reading Streets A Froggy Fable inspired our Frog Facts Reports and Oil Pastel Frogs
Our Reading Streets Literature book had the cute story A Froggy Fable by John Lechner last week. We decided since we had already written fables a month ago that we would write non fiction frog fact reports instead. They turned out really nice.

My kids LOVED watching this Youtube to introduce kids to Frog Life Cycles.
I am trying to teach thematically with the new Reading Streets Literature Series we adopted this year.It is my favorite way to teach. So we spent a few days going through the writing process. We wrote sloppy copies, had a teacher edit, rewrote and then did an illustration of a tree frog.

I have the kids do a frog life cycle, a beautiful art project Frog, using Crayola oil pastels, and we write an Frog Fact report too. We compare and contrast Frogs and Toads and read lots of interesting books and some old Scholastic News magazines I've saved on Frogs and Amphibians.

We had tadpole and amphibian as two of our vocabulary words this week, as well as all the amazing words in our Reading Streets literature book.


Our frog fact books and cute, green, construction paper Frogs from last year were cute too. Here was our finished bulletin board. This would also be a fun art project to link up with Reading Streets A Froggy Fable.
Here are our finished FROG FACT BOOKS we filled with interesting Amphibian facts. Did yo
u know that frogs only have a row of upper teeth, and they have forked tongues? Yeah, me neither!!
Frog Puppets we made one year on sticks.
I sometimes do a cute Frog and Toad activity using the story "The Lost Button" story taken from the Frog and Toad are Friends book. It is using buttons and problem solving skills to decide which button shape Frog has lost. Check it out HERE. And we take some time comparing frogs and toads and their differences. A great Frog versus Toad comparison I showed the kids is HERE at the Virtual Vine. I also have a Weekdy Reader that compares them in pictures. A good Anchor chart idea and graphic organizer comparing frogs and toads isShe has a free graphic organizer frog versus toad printable that I copied off for the kids to fill out.

Fun Froggy counters for math and a big floor puzzle would be fun to this little unit. I love to teach this way having all my centers match the topic I am teaching; in this case FROGS!
We looked at lots of pictures of tree frogs from the rain forest and saw them in all colors of the rainbow. That's probably why there is a blue frog here; we saw one in the Weekly Reader we read! HERE at Scholastic is a great frog life cycle printable.
We used 1/2 inch wide and foot long strips of red paper rolled around our pencils and glue under the mouth for the froggy tongues. They add a little 3D to the art.
I collected rocks last summer from Bear Lake to do this activitys . But when we made ours, some of the kids did ladybugs and others did rainbows. Next year I'll add the wiggly eyes and the green legs underneath….cool idea from Brimful Curiosities.
Some printables including a life cycle you can copy can be found
HERE at treeonline.
. This is definitely a red eyed tree frog!!
5 Green and Speckled Frogs is a song we sing and use finger puppets along with. The kids LOVE singing to it HERE at dltk Kids. I have the book above and we just turn pages as we sing the familiar tune. I made the frogs with 2 layers of green felt, some yellow felt for the mouth, dark green for the eyes and wiggly eyes and glue gunned them together. I left a slit open underneath for fingers and then polka dotted them with Sharpie marker. They are fun to bring out once a year when we sing the song.
Here is my copy of the songbook and 5 little felt finger puppet frogs I made from green and yellow felt and glue gunned wiggly eyes on them. I leave them at the science center with all of my books on frogs.
Five Little Speckled Frogs (song lyrics)
Sat on a speckled log
Eating the most delicious bugs. Yum! Yum!
One jumped into the pool
Where it was nice and cool
Now there are Four green speckled frogs

Four Little Speckled Frogs
Sat on a speckled log
Eating the most delicious bugs. Yum! Yum!
One jumped into the pool
Where it was nice and cool
Now there are Three green speckled frogs (keep going down to none)


Another thing I like to do during all my science units is to make a "graphic organizer" shaped like the animal we are studying; in this case, a frog!
Here's an old one I had tucked away…..no quote marks on this one, but sometimes I'll write out the facts the kids find and put quotation marks and then "said Tommy. It helps the kids learn how to do quotation marks.
Graphic organizers shaped like the item you are studying is a great way to keep your facts and information up during a unit so it can be referred to often. Kids learn a lot better this way….with lots graphics and repeating of information.
Frog Jokes JUST FOR FUN!
Q: What happens if a frog parks in a bus stop?
A: He gets toad away!
Q: Why are frogs always happy?
A: Because they eat whatever bugs them.
Q: What happens when two frogs catch the same fly?
A: They get tongue-tied!
Q: What do you get when you cross a pig with a frog?
A: A ham-phibian!

Q: What kind of frog lives in a tree house?
A: A tree frog!
These jokes would look so cute written on these little bulletin board pieces, wouldn't they? I've got to get a set of these!!! And a few more froggy jokes!
Frog Facts Report writing…..
I also have these Frogs on a Log addition and subtraction center that is fun. It is great for practicing skip counting by 2s and 3s as well as subtraction on a number line in the younger grades. I have the logs
all from 1 to 10. You could also just make "logs" with 1 to 10 marked on brown construction paper hand drawn "cylinders" and use frog counters below. They come in neon colors the kids would love!
A poem we sang to "Jimmy Crack Corn" tune…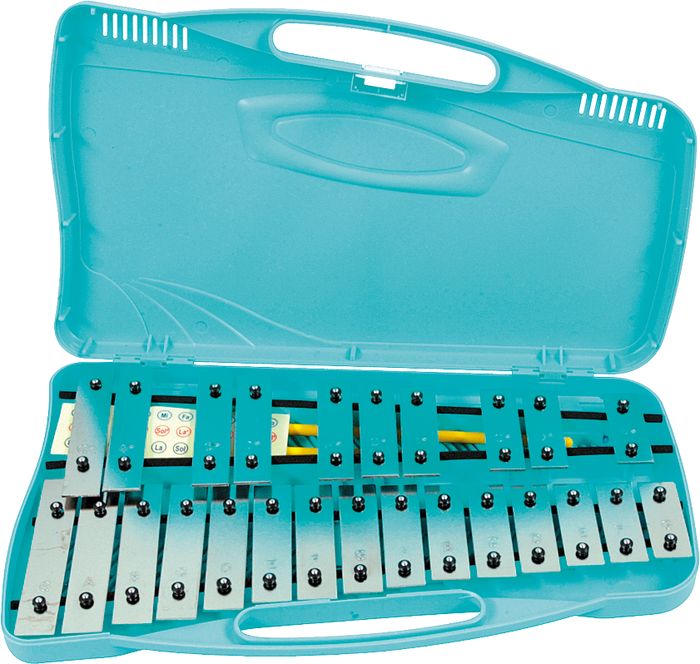 We sing this song to classroom instruments like Xylophones Here at Musician's Friend as well as using some percussion instruments from my musical instrument drawer. Check it out in my music instrument store at page top.
My students LOVE playing this in pairs and it is only $20.00!! It doesn't matter what notes they play to the beat, it always sounds pretty. Check out my store page above and you can order one. I use the 3 I bought at least once a week when we sing piggy back songs to core information poems.
Posters and Scholastic News we read about Frog Life Cycles and we compare and contrast Frogs and Toads.
Cool posters add a lot when left throughout the unit. We actually hung this one out in the hallway when we were through with our reports and bulletin board and lots of kids loiter reading the captions under the pictures.
Beautiful Non Fiction AND Literature I have collected to read to students or use for facts in our reports.
The bulletin board looks as colorful as real tree frogs of the rain forest. Ribbit….