We made some Beautiful Chinese Dragons for a Dragon Parade around the school for Chinese New Year!
We wrote about Chinese New Year too. Here is our cool bulletin board.
Chinese New Year "Lucky Money" Thanks to Ivan's Mom, a teacher at who does Chinese Immersion.
We were given beautiful "Lucky Money" envelopes by Mrs. Chen. They were filled with chocolate coins in gold foil.
Chinese Zodiak Calendar and some visual aids I had hanging up in the room.
Ivan's mom came dressed up and shared some visual aids of Chinese New Year with our class.
Then she passed out some "lucky Money" to everyone in the little red envelopes. Thank YOU!
We read some books and Scholastic News on Chinese New Year and had a guest speaker come in. Then we made and decorated chinese dragons and watched a YOUTUBE on a dragon parade.
Some years we have made Chinese Lanterns for art instead. They are cute too and we do chinese numbers on them instead!
I read them this fun book with Chinese Characters called Two of Everything. I know the author because she is a Utah resident!
Scholastic News Weekly Reader about Chinese New Year!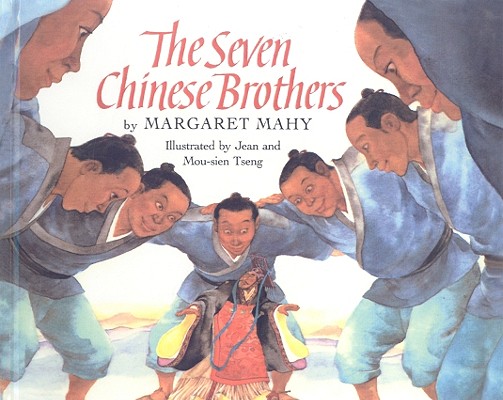 We also read The 7 Chinese Brothers as a Choral Reading and we act out the parts. Then I read them another book and we do a compare/contrast Venn Diagram. It is called The 7 Chinese Sisters!
Our class starting the Chinese New Year Parade around school. We visit the Kinder through 3rd grade classrooms banging cymbals and drums and singing and chanting Gung Hay Fat Choy (Happy Chinese New Year in Mandarin).
One of my neighbors has a 2nd grader and she shot some pictures of us.
Our class parading for Chinese New Year!
The kids wrote about all they had learned from their reading about the culture.
This was the last story I read the students. It is about a Chinese boy who gives all his lucky money away to a homeless man during the Dragon Parade so that he can have some warm socks in winter. It is a very sweet story and depicts the culture very well.
We put our dragons all around the edges of the bulletin board for Chinese New Year.
Mrs. Chen also gave the students the red Fish that show SYMMETRY, which we have been studying in math! Serendipity!
Here I am banging the 2 cymbals together. My class is following behind me.
Here is our whole class showing off their Chinese dragons. They are fierce looking! But I hope they bring good luck!
Too bad these shots turned out so blurry. I had my tiny handheld camera that day. OI
Close up of the faces.
All the students tried their hands at some Chinese alphabet characters! They did a great job!
And they all loved the leisees or Lucky Money! (Chocolate gold coins inside!) Yum!
Happy BELATED Chinese New Year everyone!