Recently I found a lot of fun things to do for next year using the book Brown Bear, Brown Bear by Bill Martin, Jr. It has so many jumping off points for doing language arts activities, puppets, beginning sounds, digraphs, colors, you name it. The format of the book is so inviting for kids to chant it along with you too.
This cute art project was from a blogger in Maryland. Her link is HERE.
LINK HERE at 2Care2Teach for a copy of the characters in the story to color.
I think some fun innovations on the story could be done by first graders. Most of them love animals and could use the phrases in the book in a different way to make their own story. You could do the same book only with geometrical shapes and different colors to learn the vocabulary and spelling of these shapes and colors.
Vocabulary could be added below each picture and these could also be used to retell the story.
Link HERE at docstoc.

You could also use kids' names in the class and add the animals onto the ends of sentences to recreate the students' own individual books. This could teach color words and also animal spellings. A link to the animal patterns can be found HERE at Virtual Vine.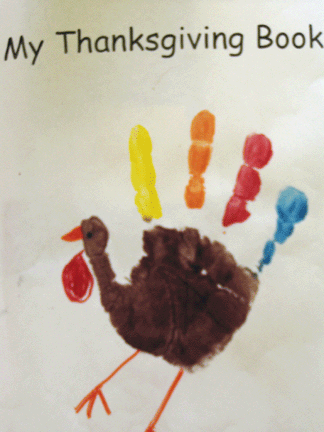 This cute art project can be found at Little Giraffes the link is HERE.
"Brown Turkey, Brown Turkey, what do YOU see?"

Or a fun idea would be to use a holiday like Halloween or Thanksgiving and use all the icons shapes of the holiday to remake a holiday version of the book. An example could be "Orange pumpkin, orange pumpkin, what do you see? I see a White Ghost looking at me". Or Brown Turkey, Brown Turkey, what do you see? Same thing for Christmas or Easter….the ideas are endless. If you brainstorm the character words and color words on the board and write out the sentence pattern for kids to copy they can come up with their own unique Halloween or Thanksgiving books.
A link to a cute one is HERE. This Halloween one was made up by Bobbie Jaeger.
The official Eric Carle website also has many ideas for ways to use this versatile book. The link is HERE for Eric Carle classroom ideas.
HERE at Mrs. May's blog there are other activities you can do. I'd have my kids graph
the amount of M and Ms in their bag making their own bar graph after the sort using the
original animal papers above. But these are even cuter, but you need to buy them from her TPT Store.
A pocket chart center activity I found as a freebie printable HERE at Owen's Family Blog. It would be cute backed in colored construction paper to go with the animal and laminated for your pocket chart. I just wish I had a good way to STORE all my pocket chart stuff. It makes me not want to make any more!
This would be a cute pocket chart to use with the different colors of animals. It is $16.99 at Oriental Trading.
Now I recently found DLTKs website and they did a lot of other things with Brown Bear too. And they also have the puppets that you can copy in black and white or color to use to make your own big book, puppets or minibooks for your students. I love their website HERE at DLTK.
Everydayteaching.com had this cute polar bear art project.

I also do some fun activities with Polar Bear, Polar Bear also by Bill Martin, in the wintertime. Using the same kind of pattern we could do our own books using a theme of Eskimos and characters from Stone Fox by John Reynolds Gardiner, which I like to read in the wintertime. A link for a brad-hinged polar bear is HERE at Everyday Teaching.com